Stakeholders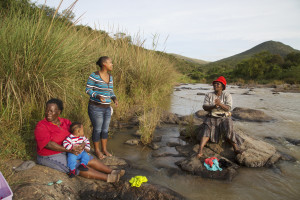 Patients
Patients should receive the correct diagnosis, treatment and information. Today they are misdiagnosed and suffer the clinical, psychological and social consequences of having a disease that can be mistaken for cancer or a sexually transmitted disease.
Those at risk are all who use the same waterbody – should be offered treatment.
Health professionals – those who do examinations for cancer
A high index of suspicion will ensure a correct (pre-operative) diagnosis of Female Genital Schistosomiasis (FGS), avoidance of unnecessary surgery, and misdiagnosis of sexually transmitted infections. Diagnostic tools for use in low-resource settings will help health care professionals identify both cancer and FGS and should enable them to inform the patients correctly.
Furthermore, health care professionals should use the index case (the first case they see) as a source to identify girls at risk of developing FGS. Knowledge about FGS should be disseminated for free and should be easily used by the health professionals, especially in rural areas where schistosomiasis is endemic.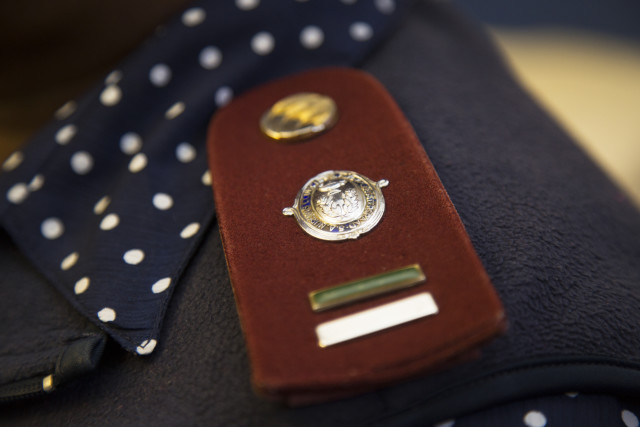 Department of Health, South Africa
"The mandate of the Department of Health (DoH) is to develop and implement a sustainable, coordinated, integrated and comprehensive health care system through the primary health care approach. The system is based on principles of accessibility, equity, community participation, use of appropriate technology and intersectorial collaboration."
Three of BRIGHTs senior researchers are active in the South African Schistosomiasis Task Force together with the DoH. We have participated in writing the drafts for the National mapping plan for Neglected Tropical Diseases( NTDs) and Policy brief on mass treatment for NTDs in South Africa.
Otimati Clinic, Ilembe DoH, hosted our youth clinic for more than a year
Hospitals in Stanger, Port Shepstone, Murchison, GJ Crooks, Eshowe, Maphumulo Hospitals and many local clinics have participated in the work by providing advice, assistance, and in taking care of patients we, as researchers, cannot help directly.
From 2011 to 2014 the Ugu Department of Health school health nurses offered treatment to 113,836 pupils. In 2013 Ilembe DoH treated 57.000 learners and in  2014 Uthungulu DoH treated 6,879 learners.
Department of Education, South Africa
"The Department of Education (DoE) provides equitable access to quality education for the people of South Africa."  BRIGHT Academy has collaborated with the DoE in the following manner:
18 primary schools and 30 high schools in Ilembe, Uthungulu and Ugu districts have let researcher work with their students.
From 2011 to 2014 the DoE provided assistance, time and infrastructure as school health nurses offered treatment to 113,836 in Ugu District schools. In 2013 the DoE participated in the treatment of 57.000 learners and in 2014 schools in Uthungulu participated as 6,879 learners were treated.
World Health Organization
"The World Health Organization (WHO) is a specialised agency of the United Nations (UN) that is concerned with improving international public health."
The WHO has supported FGS research since the 1990s.
In 2009, the WHO changed the name of "urinary schistosomiasis" (Schistosoma haematobium) to "urogenital schistosomiasis".
WHO has worked with BRIGHT on the Female Genital Schistosomiasis Pocket Atlas. This will be published before the end of 2015.
Study participants
Parents' meetings. In each school we request a meeting with the parents. This is an excellent opportunity to explain about the project, to get parental support and for parents and teachers to discuss the project with experienced staff, sometimes doctors and professors.
Consent forms. All study participants, boys and girls, young and old must be informed in a manner suitable for their age and all must sign a consent form before they are allowed to participate. This is a requirement from the committees that give research permission. In addition, parents must give permission and sign for all children below the age of 16. Independent of age, we strongly encourage all learners to involve parents in all the events.
Information meetings. These are held with the groups we are about to meet.
Urine collection. We look for current urinary Bilharzia (known as Isichenene in Zulu) and for other infections. This is done to explore the level of intervention recommended in the school and to assess the individual. Sometimes repeated tests are done on the same individuals. This is to explore effects and reinfection rates. The urine should be collected between 10 am and 2 pm.
Stool (faeces) collection. We look for intestinal Bilharzia and for soil-transmitted worms (so-called helminths, STHs). STHs and Bilharzia are usually treated together and both can cause harm to a person's health and development.
Blood collection. We look for current and past disease patterns concerning bilharzia and worm infections. These may influence what we find.
Confidential. Our confidentiality contract can be read here. (Click for more information)
Interviews. We explore many aspects of the disease. These have to be done out of hearing range of others. All people who are in direct contact with learners are female (including drivers and support staff). All have been extensively taught confidentiality. This means that they cannot convey ANY information that they hear to others
Physical examinations. These are always done by a caring, professional, medical person with permission to do this kind of work. We do these investigations at the clinic. The VIBE project only employs females for this kind of work. They know confidentiality rules very well and keep by them.
Counselling. This is done by professional medical staff, psychologists or professional counsellors. They know confidentiality rules very well and keep by them.
Group discussions. Sometimes we ask groups of people who take part in our project to tell us their views and their experiences with the project. This could be because we are wondering how best to do something. As always in research, members for these groups are picked randomly.
Target groups. The project works with different age groups and populations. To date we have worked with the following target groups:

Children who were aged 10-12 (in 2009-10)
School going pupils more than 16 years of age (in 2011-18)
Learners in Ugu from Grade R to 12 (every year)
Teachers any age (2012)
Male and female teenage focus groups (2012)
Parents (every year)
Nurses (2011)
Phoning parents or pupils. This is done by staff that know the project well. The purpose is to make appointments, ask for necessary information or inform about the work. The conversation is confidential. Medical results are only given face to face.
Medical results. These are kept safe and confidential. This is science and we use the best high-tech test methods in the world, including new methods. We run the analyses in batches, most often in Durban. Some tests are run in other countries if they are not available in South Africa. This means that it may take many months or even years before results are ready. If participants agree we will call them for an appointment when results are ready. However, participants who do not feel well must speak to a health professional and not wait for this result.
Participation is always voluntary and participants may withdraw at any time.
We are indebted to other stakeholders
Our donors
Our institutions
Researchers – PhD and Postdocs, Masters and medical students, Senior scientists
Landlords
---
Note: Although the situations portrayed on this website are typical of the research none of the persons in this website are research patients (study participants). None of the persons portrayed in the treatment and investigative situations are minors. They have kindly given their permissions to publish the images, we are truly grateful for this.