Experienced researchers
Principal investigators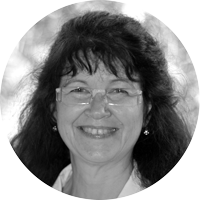 Dr. Eyrun F. Kjetland
Oslo University Hospital/University of KwaZulu-Natal
Kjetland is employed by the Norwegian Centre for Imported and Tropical Diseases, Oslo University Hospital and is an Honorary Senior Lecturer with University of KwaZulu-Natal. She has worked in the field of genital schistosomiasis from 1994, starting in Malawi. Kjetland has published more than 45 articles on genital schistosomiasis and is currently tutoring five PhD students. She is a medical doctor, a researcher, has been a lecturer in infectious diseases for 5th and 3rd year medical students, and also worked as a bus driver when she was a medical student. The last years she has been a part-time clinician and part-time researcher. She leads BRIGHT together with Professor Myra Taylor University of KwaZulu-Natal, South Africa.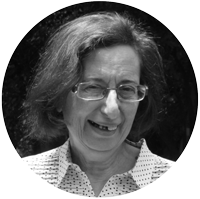 Prof. Myra Taylor
University of KwaZulu-Natal
As a public health researcher and practitioner Professor Taylors interest is largely focused on improving the health and development of children and adolescents.  She is particularly interested in health promotion that can provide targeted interventions to reduce Schistosomiasis and HIV in Southern Africa. Professor Myra Taylor has worked as a Research Manager in the Discipline of Public Health Medicine at University of KwaZulu-Natal since 1994, and supervises many PhD and Masters' students. Myra Taylor has been instrumental in partly the way for the work in the schools and with the Department of Health and Education.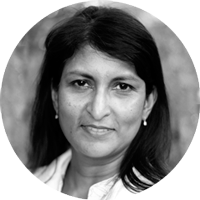 Senior Lecturer Dr. Pavitra Pillay
Durban University of Technology
Dr Pillay graduated as a Medical Technologist in 1992 and worked as a cytotechnologist at Regional Laboratory Services, KZN, South Africa, before joining Durban University of Technology where she currently lectures to Medical Technology students. She has holds both Masters and a PhD in Public Health from University of KwaZulu-Natal. Her research focuses on genital schistosomiasis as a risk factor for cervical  cancer and on developing laboratory based diagnostic tools for FGS.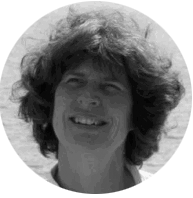 Prof. Birgitte Jyding Vennervald
University of Copenhagen
Vennervald is a Medical doctor from the University of Copenhagen and also holdes Master in Anthropology of Health (MSA) from Århus University. She has been employed as a senior scientist at DBL since 1989 and she has 20 years of research experience in schistosomiasis epidemiology, immunoepidemiology, morbidity assessment and treatment. She has been the co-ordinator of several EU funded research projects since 1993 and she has extensive experience in co-ordination and implementation of training and research activities in Africa.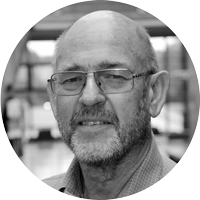 Prof. Svein Gunnar Gundersen
University in Agder and Sorlandet Hospital
Gundersen is a specialist in infectious and tropical diseases and a Professor Emeritus in International Health. He has previous been the Research Director at Sørlandet Hospital. He has done 30 years research on health related development issues in several African countries and has more than 75 publications in referee-based journals. His academic interest is in health related development issues with focus on the effect of chronic infections on public health. Special interest in the use of locally available tools of intervention (plants, antioxidant-rich food etc).
Dr. Patricia Ndhlovu
Imperial College London
Ndhlovu has a PhD from University of Copenhagen, MSc from Brunel University, BSc from University of London and is a Registered Nurse. She has been a main Collaborator and Principal Investigator in over 10 multi national studies in Epidemiology, Immunology, Immune Diagnosis and Morbidity due to Schistosoma haematobium. In addition, she was the first investigator of the first study on Female Genital Schistosomiasis and its possible association to HIV. She has been a manager in clinical trials for 10 years in London. In South Africa she assist and guides in all aspects of the study except conducting gynaecological examinations.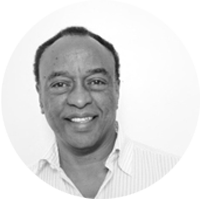 Dr. Nega Berhe Belay
Oslo University Hospital
Belay obtained a MD degree in 1983 from Addis Ababa University, Faculty of Medicine. He has diploma in Tropical Medicine & Hygiene from University of Alabama and Peruvian Institute for Tropical Medicine in 1997 and a PhD in International Health from the University of Oslo in 1999. From 1983-1992 he worked as Medical Doctor at Sene 18 general hospital and St. Paul;s Specialized hospital in Addis Ababa. From 1992 and up to now he is a Clinical Research and Assistant Professor in tropical and infectious disease at Aklilu Lemma Institute of Pathobiology, Addis Ababa University. Belay has worked in various national and international research projects in Tropical Diseases as PI and co-PI.Currently, Post-Doc at Oslo Universitu Hospital-Ulleval working on Nutritional, Ultrasonographic and Immuno-parasitological studies of Schistosomiasis mansoni.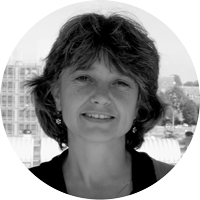 Dr. Lisette van Lieshout
Leiden University Medical Centre
Associate prof. Lisette van Lieshout is with the Department of Parasitology, Leiden University Medical Center, heading the Epidemiology and Diagnostic groups. She received her MSc in Biomedical Sciences at the University of Amsterdam in 1987 and her PhD on immunodiagnosis of schistosomiasis at the LUMC in 1997. Her research experience is in the application of new diagnostic tools to study the epidemiology of human parasitic infections. She has been involved in a number of different projects in Africa and other low-income regions around the world, all dealing with diagnosis and epidemiology of stool parasites.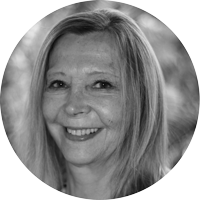 Prof. Borghild Barth-Heyerdahl Roald
Oslo University Hospital/University of Oslo
Roald is a Professor Emeritus in medicine (pathology) at the Faculty of Medicine, University of Oslo. She is MD and PhD (dr.med) from UiO. She is also Head of Center for Pediatric and Pregnancy-related pathology at Oslo University Hospital. Her research interests relate to pediatric and fetal pathology, placental pathology and the pathology of tropical diseases, especially Schistosomiasis.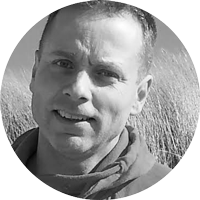 Dr. Marc Baay
University of Antwerp / Oslo University Hospital
He obtained an MSc in Biology at the Wageningen University and a PhD in Medical Sciences at the Erasmus University Rotterdam, with a thesis entitled "The humoral immune response against the transforming proteins E6 and E7 of human papillomavirus type 16 in patients with squamous cell carcinoma of the cervix." He worked as a postdoc at the Department of Medical Oncology, Laboratory of Cancer Research of the University of Antwerp, covering different topics including human papillomavirus, biomarkers and the tumor microenvironment. Currently active as a Medical Writer for P95, Epidemiology and Pharmacovigilance Consulting and Services, he is still involved in the South African project as an advisor on labratory issues and is a co-tutor of Nonhlanhla Mbatha.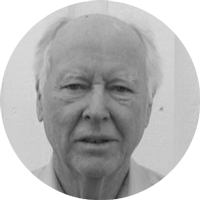 Prof. Mathias Onsrud
Oslo University Hospital
Professor Emeritus Onsrud graduated MD from University of Oslo, Norway 1966.  He holdes a diploma in tropical medicine, filarioloy and malariology Antwerp, Belgium 1969. Recognized specialist in Gyn Obst 1979. PhD thesis on cancer immunology 1982 (University of Oslo). He has worked several years in Africa, mainly in the Democratic Republic of Congo. He specialized in gynecologic oncology and has headed gyn-oncologic departments in Trondheim and Oslo. Professor in gynecology since 1986, prof emeritus since 2010. He has authored more than 200 scientific articles and is currently part-time consultant at Gjøvik Hospital, Norway