Life in South Africa
If you are coming to work or volunteer at the project from a different country, you may worry about how to get organised in a new place. Below you will find some general information. When your arrival is confirmed we will also send you a document called the "Arrival letter" with more detailed information .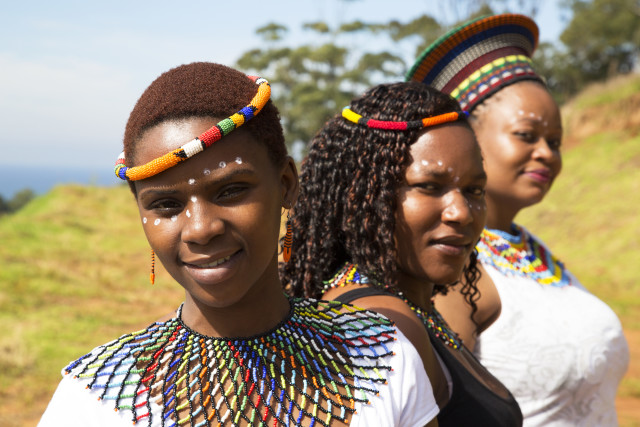 Accommodation
BRIGHT has a self-catering cottage in Ugu DIstrict available for overseas visitors. The cottage has access to a lovely garden and a pool. The security is good and it is located 600 meters from the beach. Please be prepared to share bedrooms with others.
Dress code
The work dress code is formal. Please wear long pants or skirt and formal shoes.
Phone
You should buy your Vodacom or MTN sim card when you arrive at the airport. For safety reasons please make sure you always have power and airtime on your phone. Avoid carrying expensive items.
Rental car
You will likely need a rental car. A good site to check different companies is www.rentalcars.com  Please make sure you are able to have additional drivers, free kilometres and as low liability as possible. Avis and Budget have offices in Margate Airport and First Car has an office in Southbroom. These outlets are conveniently close to the BRIGHT Academy.
Safety and security
Advice from the UK Government:
South Africa has a very high level of crime, including rape and murder. The risk of violent crime to visitors travelling to the main tourist destinations is generally low. Most cases of violent crime occur in the townships. Consult a reliable tour guide if you visit a township.
Incidents of vehicle hi-jacking and robbery are common, particularly after dark. Keep to main roads and park in well lit areas. There are frequent incidents of car windows being broken and valuables taken while cars are waiting at junctions. Keep valuables out of sight. Due to thefts at O.R. Tambo International Airport in Johannesburg, you should vacuum-wrap luggage where local regulations permit. Keep all valuables in your carry-on luggage. Keep large amounts of money, expensive jewellery, cameras and phones out of sight. Don't change or withdraw large sums of money in busy public areas including foreign exchange facilities or ATMs. Thieves operate at international airports, and bus and railway stations. Keep your valuables safe and baggage with you at all times.
Things to do in the South Coast of South Africa
BRIGHT Academy is located in Ugu District, not far from the city of Port Shepstone. The coast has a beautiful beach with pathways for hiking and good possibilities for surfing. One hour away you will find the city of Durban. There are also nature reserves with the big five and the Drakensberg Mountains are only a few hours drive.