Press
A core objective of BRIGHT Academy is to share our results, progress, and to increase the knowledge about Bilharzia.
In order to see the latest news about BRIGHT Academy: News section
Do you want to know what we are doing?
Follow us on Twitter.
A collection of high resolution downloadable photographs of the people of BRIGHT and our work can be found in our photo gallery.
For more questions please contact our communication officer:
Ida Amelie Mayes: [email protected]
South Africa no: (+27) 76 692 819
Norwegian no: (+47) 906 56 702
---
Follow on social media
Although the situations portrayed on this website are typical of the research none of the persons in this website are research patients (study participants). None of the persons portrayed in the treatment and investigative situations are minors. They have kindly given their permissions to publish the images.
Kinldy credit photographer Håvard Holme.
---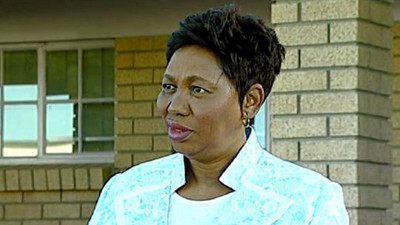 South African Broadcasting Corporation:  The Departments of Basic Education, Health and Social Development have today officially launched the national school de-worming programme [for STHs with Mebendazole] at the Zimasa Primary school in Langa. The programme forms part of the integrated school health programme and will focus on health, education and the regular de-worming of children. The programme will be rolled out nationally to all Grade R to 7 learners in quintile one to three primary schools. The Department of Basic Education has partnered with the World Health Organisation and has secured seven million de-worming tablets that will be distributed to the children. Basic Education minister Angie Motshekga, says the schools chosen are all part of the departments pro-poor programme. Motshekga was joined by various stake-holders on a walkabout to the nurses' rooms where the de-worming tablets and other  vaccines will be administered. Five hard facts: Soil transmitted helminths (STHs) in South Africa constitute the worms A. lumbrocoides, T. trichiura, and hookworm. They cause tiredness and stomach problems. Further, these worms and have been found to contribute to cycle of poverty. Repeated treatment is necessary to curb the reinfections The school deworming programme will not treat Bilharzia which is the second most important parasite after Malaria in terms of public health impact in the world. Quintile 1-3 (of five in total) are the poorest schools in South Africa. These schools also have a school feeding programme. Mebendazole is the only the second best choice treatment for these STHs. For T. trichiura Albendazole should be given. Literature Berge ST, Kabatereine NB, Gundersen SG, et al.; Generic praziquantel in South Africa: The necessity for policy change to avail cheap, safe... read more
No Results Found
The page you requested could not be found. Try refining your search, or use the navigation above to locate the post.