Press
A core objective of BRIGHT is to share our results, progress, and to increase the knowledge about Bilharzia.
In order to see the latest news about BRIGHT: News section
Do you want to know what we are doing?
Follow us on Twitter.
A collection of high resolution downloadable photographs of the people of BRIGHT and our work can be found in our photo gallery.
For more questions please contact our communication officer:
Ida Amelie Mayes: [email protected]
South Africa no: (+27) 76 692 819
Norwegian no: (+47) 906 56 702
---
Follow on social media
Although the situations portrayed on this website are typical of the research none of the persons in this website are research patients (study participants). None of the persons portrayed in the treatment and investigative situations are minors. They have kindly given their permissions to publish the images.
Kinldy credit photographer Håvard Holme.
---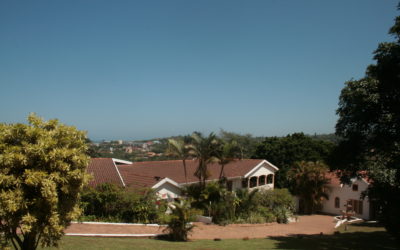 After a generous donation  of buildings by the Royal Norwegian Embassy in Pretoria we opened the new BRIGHT Rural Research Centre in the presence of dignitaries from the Ugu Department of Health, and University of KwaZulu-Natal – Public Health /  Obstetrics and Gynaecology, Ugu Hospitals, Oslo University Hospital (Norway) and University of Agder (Norway). The BRIGHT Rural Research Centre will provide training for PhD and Masters Students who will contribute to the work rural health problems. BRIGHT will facilitate interaction between researchers and implementers (policy makers and local departments) to allow for research that can contribute to better health . BRIGHT members have been largely from the medical profession but BRIGHT will widen its scope to encompass laboratory, education and social anthropological research. The new facilities will ensure a sustainable site for specimen storage and scientific excellence and will be the beginning of a permanent presence in the rural community. Back row from the left: Dr Busisiwe Dlamini (CEO and Medical Manager  Port Shepstone Hospital), Professor  and medical doctor Svein Gunnar Gundersen (University of Agder, Norway), Mr Carmelo Pistilli (Logistician, BRIGHT), Mr Rob  Ferreira (CEO Margate Hospital), Mr Roy Farai Manyaira (Data manager/IT, BRIGHT) 7th row: Associate Professor and Psychologist Thirusha Naidu (University of KwaZulu-Natal (UKZN)), Dr Frank Olav Pettersen (CEO Norwegian Centre for Imported and Tropical Diseases), 6th row: Dr O Dabibi (CEO Murchison Hospital), Dr Saloshni Naidoo (Head of Department, Disci pline of Public Health, UKZN), Ms Thulisile Mkhize (Field assistant and transport, BRIGHT), Ms Sarah McKaw (CEO Margate Hospital), Ms Andile Mtshali (PhD student), Mr Edmore Mazani (Masters Student) 5th row: Dr Nonhlanhla Mbatha (Senior Lecturer Durban University... read more
No Results Found
The page you requested could not be found. Try refining your search, or use the navigation above to locate the post.