Press
A core objective of BRIGHT is to share our results, progress, and to increase the knowledge about Bilharzia.
In order to see the latest news about BRIGHT: News section
Do you want to know what we are doing?
Follow us on Twitter.
A collection of high resolution downloadable photographs of the people of BRIGHT and our work can be found in our photo gallery.
For more questions please contact our communication officer:
Ida Amelie Mayes: [email protected]
South Africa no: (+27) 76 692 819
Norwegian no: (+47) 906 56 702
---
Follow on social media
Although the situations portrayed on this website are typical of the research none of the persons in this website are research patients (study participants). None of the persons portrayed in the treatment and investigative situations are minors. They have kindly given their permissions to publish the images.
Kinldy credit photographer Håvard Holme.
---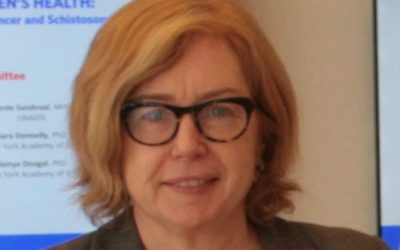 "The data is compelling, Female Genital Schistosomiasis should be there among the "10 Commitments". It makes total sense to me that there is a link between FGS and HIV transmission." Professor Terry Mc Govern, Columbia University Medical Center. Professor Terry McGovern founded the HIV Law Project in 1989 where she served as its director until 1999. In 1999, she was awarded an Open Society Institute Fellowship. From 2001 she was the Director of the Women's Health and Human Rights Advocacy Project. Currently, she teaches Health and Human Rights and Environmental Justice. Professor McGovern successfully litigated numerous cases in UNited Stated including making the Social Security Administration expand HIV-related disability criteria so that women and low income individuals could qualify for Medicaid and social security, and a guideline restricting the participation of women of childbearing potential in early phases of clinical trials. From 2001, she has worked to improve the reproductive and healthcare of low- income women, and work on issues related to fundamentalisms and the impact on women's human... read more
No Results Found
The page you requested could not be found. Try refining your search, or use the navigation above to locate the post.